Curuna Ardez, Ardez, 8. August – 27. September 2020.
"Unter dem programmatischen Titel THE HUMAN CACTUS vereinen sich die Positionen zu einer thematischen Auseinandersetzung über Nähe und Distanz, Materialien und deren Ästhetik sowie Natur, Landschaft und Architektur. Vor dem Hintergrund unserer momentanen Lebenswirklichkeit sind Nähe und Distanz zu einem zentralen Bestandteil des eigenen Alltags geworden. Die Auswahl der Arbeiten beleuchtet unter diesem Aspekt humorvoll, poetisch und unmittelbar unseren Umgang damit. Welche Rolle dabei Körperlichkeit spielt, wie sie uns herausfordert und definiert, sind zentrale Themen der Werke, die in der CURUNA ARDEZerlebt werden können. Die Künstlerinnen und Künstler bespielen auf 3 Stockwerken zur diesjährigen Sommerausstellung das Gebäude.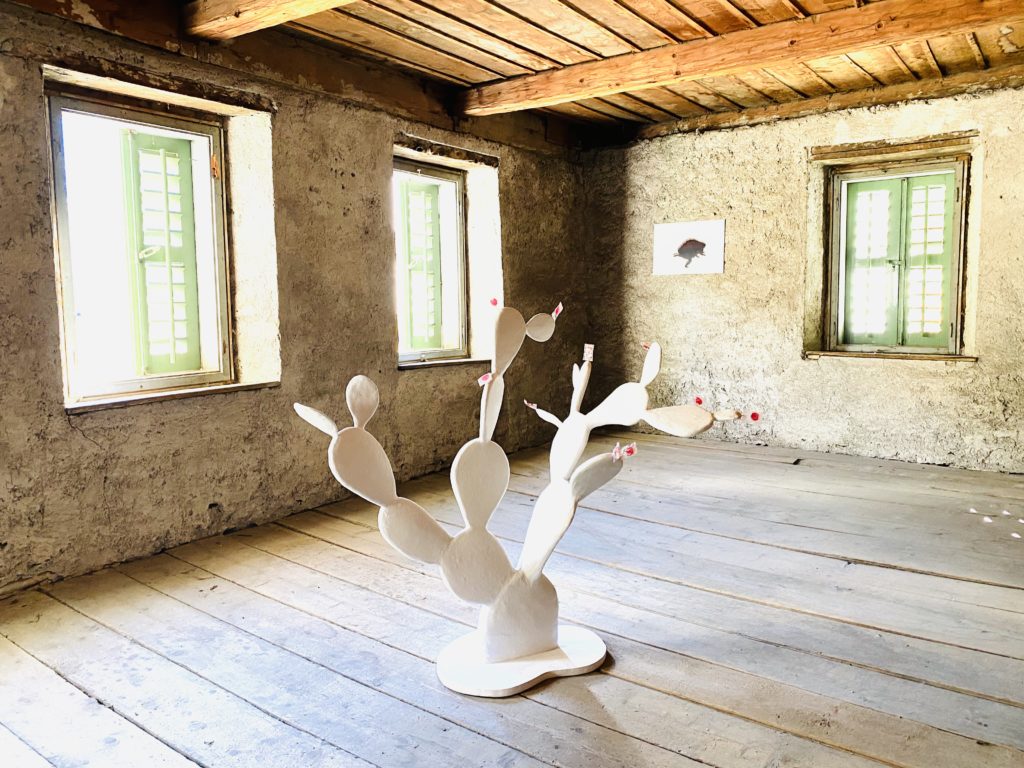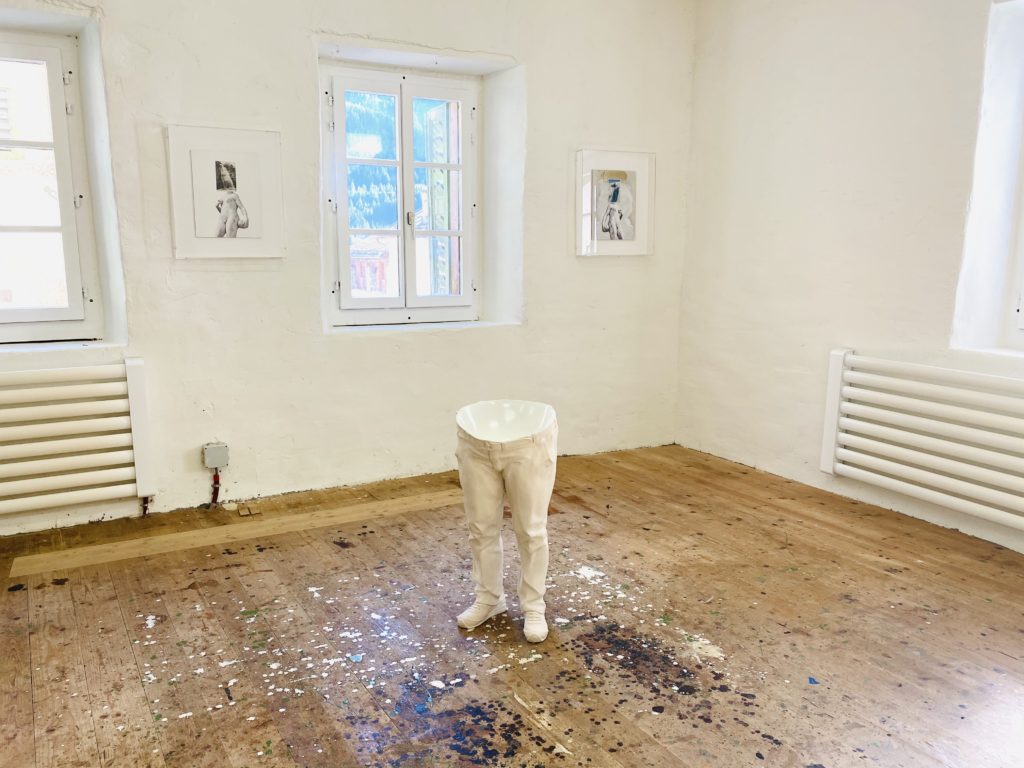 Under the programmatic title THE HUMAN CACTUS, the positions unite to form a thematic debate on proximity and distance, materials and their aesthetics as well as nature, landscape and architecture. Against the background of our current reality, proximity and distance have become a central component of our own everyday lives. The selection of works sheds light on our handling of these issues in a humorous, poetic and direct way. The role that physicality plays in this, how it challenges and defines us, are central themes of the works that can be experienced at the CURUNA ARDEZ. The artists are using the building on 3 floors for this year's summer exhibition." (Text der Galerie)
BADEL / SARBACH, MAYO BUCHER, NEZAKET EKICI, SERAINA FEUERSTEIN, MADLAINA LYS, WILLY SPILLER, ERWIN WURM
Öffnungszeiten: Freitag – Sonntag 14:00 – 17:00 Uhr oder nach Vereinbarung.