Plattner & Plattner Gallery, Pontresina.  20. Dezember 2019- 13. April 2020.
Eine fantasievolle magische Welt findet ihre Darstellung in Mixed Media Arbeiten von Wäldern, Bergen, Pflanzen, Tieren und Insekten auf Grossformaten und Wandgemälden.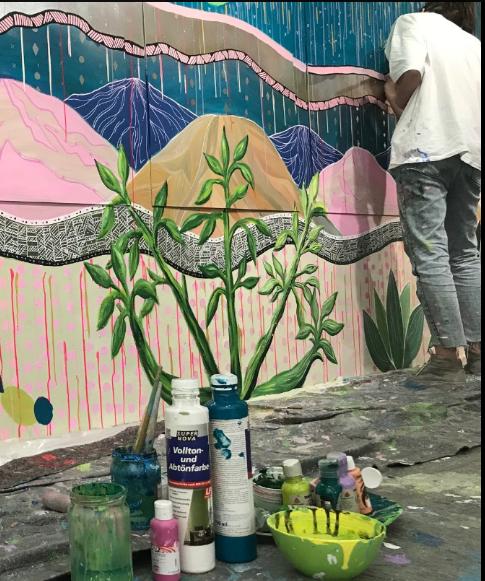 Virginia Joyce Fleming hat schweizerisch-englische Wurzeln, ist 1990 in Japan geboren und in der Schweiz, in Singapore und in den USA aufgewachsen. 2015 hat sie mit dem BA (hons) in Surface Design an der University of the Arts in London abgeschlossen. Im Engadin hat sie als Kind oft die Ferien verbracht und teilweise gelebt. Seither vermisste sie die Engadiner Natur, die Berge und die Landschaft so sehr, dass es sie vom Grossstadtleben weg wieder in das Tal ihrer Kindheitserinnerungen zurückzog. 
In der wiederum sehr persönlichen Winterausstellung zeigt die junge Künstlerin vor allem Mixed Media Arbeiten. Sie lädt die Besucher ein, in ihre eigene kreative Welt, ihre Gedanken, Träume und Erinnerungen einzutauchen und begeistert mit Ihren detaillierten und komplexen Muster und Fineliner-Arbeiten.